betula
Betula River Birch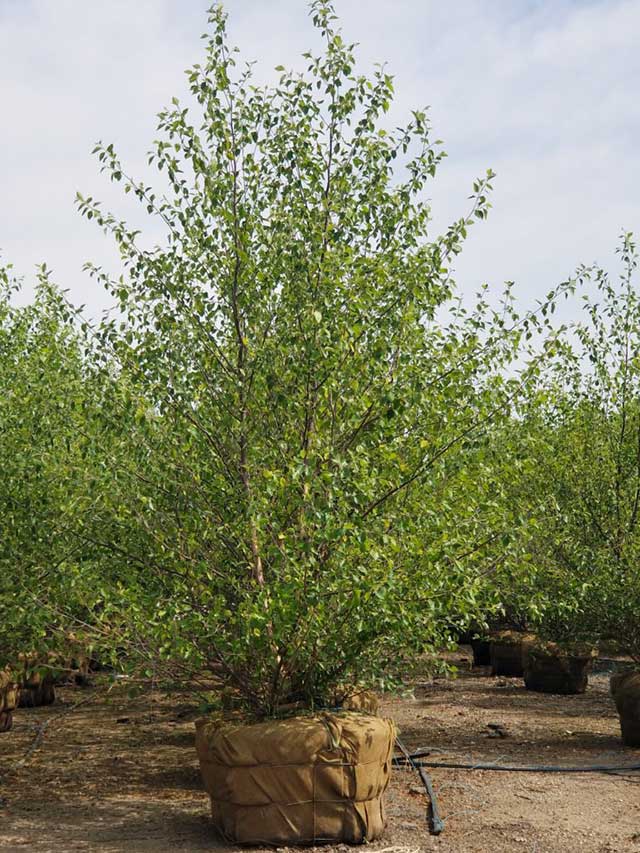 Birches are multi stemmed with beautiful exfoliating bark. They are an excellent choice for specimen plants in damp locations. They are fast growing deciduous trees, often growing up to 36 inches per year. They are monoecious bearing male and female catkins (flower clusters) on the same tree.
Height: 40′ – 50′
Width: 30′ – 40′
Exposure: Full sun.
Fruit / Flower: Nutlett / catkins.
Fall Color: Yellow.
Water: These trees need a damp soil. During dry periods water deeply upto 3 hours per week if planted in a dry spot.
Fertilizer: Use a general fertilizer once a year just before new growth.
Pruning: Prune in late fall. Avoid early spring pruning while the sap is running. Prune lightly.
Category: Trees – River Birch near me – Betula Nigra – Birch