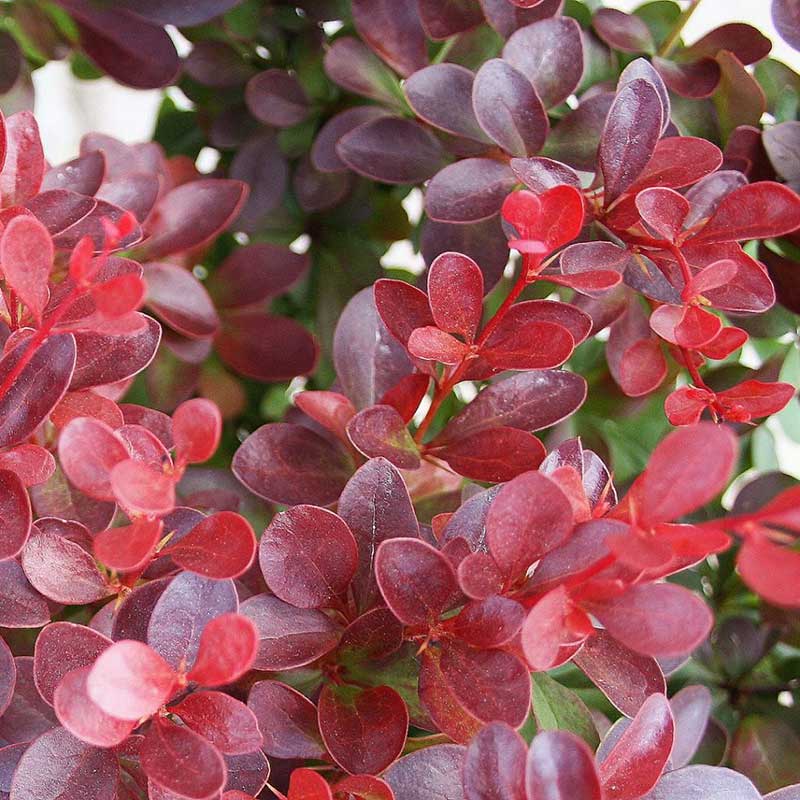 Barberry are easy to grow deciduous shrubs requiring minimal care. Berberis grow in average well drained soil but must not be over-watered. They are often used as hedges and are mound forming in habit. After winter, they sprout green leaves which start turning to shades of deep reds and purples and yellow in the fall. They do have thorns.
Height: 18″ – 24″
Width: 24″ – 36″
Watering and soil: Moist, well drained.
Exposure: Full sun.
Varieties: Crimson Pygmy, Golden, Rose Glow, Sunjoy Mini Saffron, Sunjoy Neo, Sunjoy Sequins.
Image: Crimson Pygmy Barberry
Category: Sun Perennials – Sun Plants – Sunny Plants – Shrubs – Deciduous Shrubs – Barberry near me – Berberis