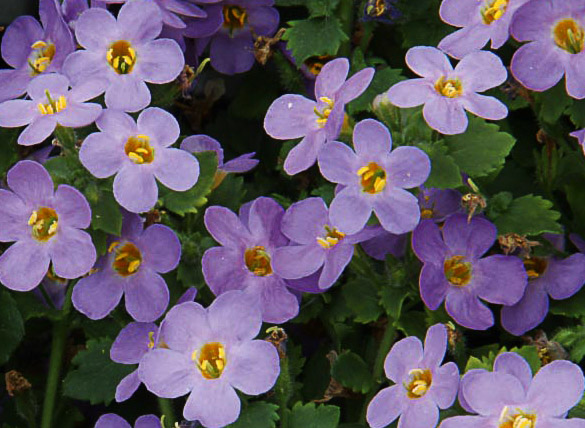 Great for hanging baskets, containers, and garden beds. It is important not to allow these tender perennials to dry out if you want constant blooms – they are not drought tolerant! Spreading habit. They prefer full sun but can tolerate partially shaded areas.
Ideal for: Baskets, containers, beds.
Colors: Colossal Blue, Pink, White.
Height: 4″ – 8″
Spread: 12″ – 18″
Spacing: 10″ – 12″
Watering and soil: Moist – must not dry out. Well drained soil.
Category: Sun Annuals – Sun Plants – Sunny Plants – Partial Shade – Part Shade – Bacopa near me – Hyssop