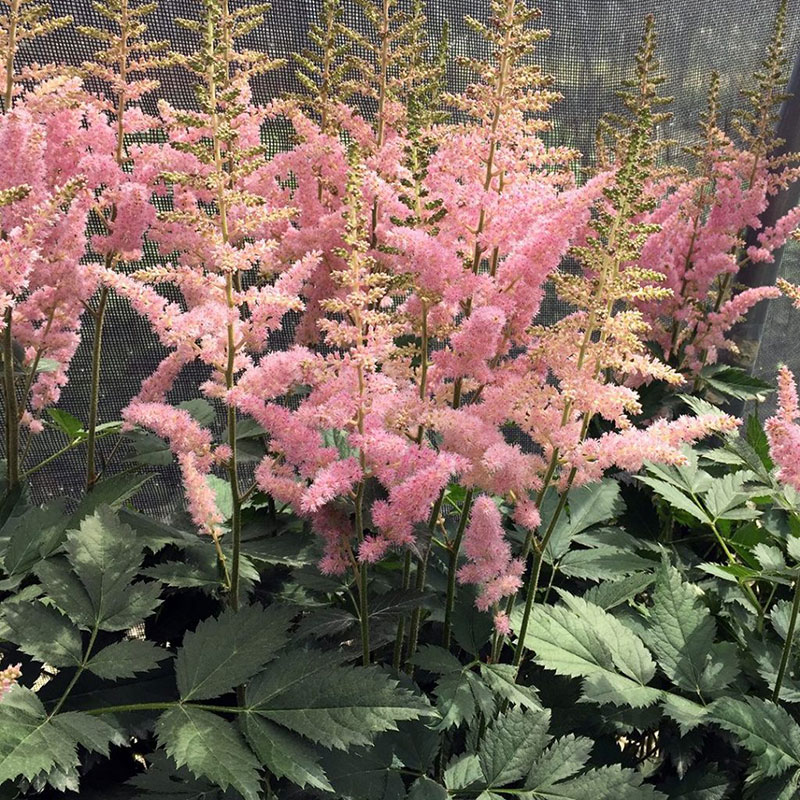 Astilbe perennials are great for shady, dappled sunlight spots. They can take full sun but will require a lot more water to prevent leaf burn. Phosphorous promotes flowering.
Flowers July through August.
Height: 12″ – 18″
Width: 12″ – 18″
Watering and soil: Moist well drained soil.
Exposure: Light shade, dappled sun.
Varieties: Chocolate Shogun, Maggie Daley, Peach Blossom, Red Sentinel, Rise and Shine, Vision in Pink, Vision in White.
Image: Astilbe chinensis 'Vision in Pink'
Category: Shade Perennials – Shady Plants – Shade Plants – Astilbe near me – False Spirea