argyranthemum
Marguerite Daisy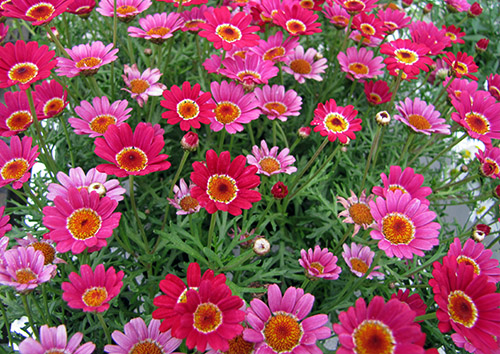 Argyranthemum is a tender perennial that is grown as an annual in our area. They bloom profusely from late spring planting to the first frost. They require full sun in an average soil with fertilizer from time to time. Deadheading is not necessary.
Ideal for: Beds, borders, containers.
Colors: Angelic Giant Pink.
Height: 18″ – 36″
Spread: 12″ – 20″
Spacing: 10″ – 14″
Watering and soil: Average. Well drained soil.
Category: Sun Annuals – Sun Plants – Sunny Plants – Argyranthemum near me – Marguerite Daisy