arborvitae green giant
Thuja Plicata 'Green Giant'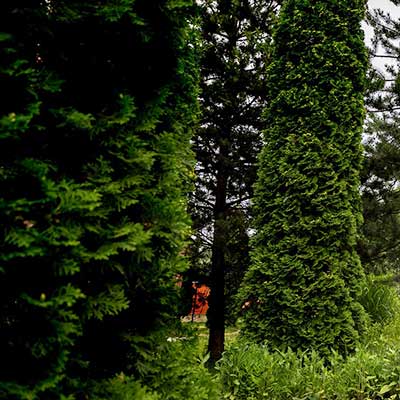 Green Giant arborvitaes are versatile well-loved evergreens. Their conical shape stands tall and are used prominently throughout our area as hedges, screens, windbreaks, and specimen plants. They are low maintenance and easy to grow. Protect them from drying winds when young. This variety is a fast grower at up to 5 feet per year.
Height: 40′ – 60′
Width: 12′ -18′
Watering and soil: Can grow in chalk, clay, loam and sand provided the soil is moist and well drained. Avoid standing water.
Exposure: Full sun to partial shade.
Category: Evergreens – Arborvitae Green Giant near me – Thuja Plicata 'Green Giant'