apple pink lady
Semi Dwarf Apple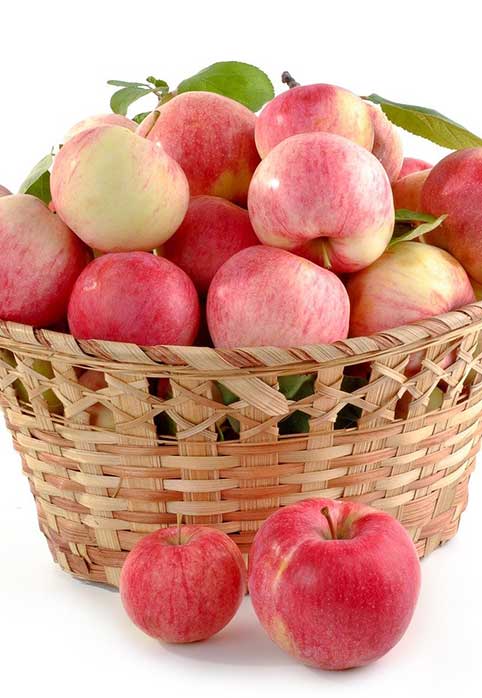 Pink Lady apple is a cooking and dessert cultivar starting out with a profusion of pink accented white flowers in mid spring. The fall crop produces medium to large distinctive blush-pink fruit. The apples have a juicy, sweet, tart flavor.
This grafted fruit tree cultivar grows to a height of about 12 to 15 feet. This tree will require pollination by another variety with the same bloom period. Use Cortland, Empire or Braeburn. Pink Lady is well suited to long, hot summers.
Height: 12′ – 15′
Width: 12′ – 15′
Exposure: Full sun.
Watering and soil: Moist, well drained soil – loam, clay or sand. Water well while establishing.
Fertilizer: Use a well balanced fruit formula.
Pruning: Prune every season to for an optimal crop. Best practice is to make sure a lot of sunlight and airflow reaches each branch.
Category: Fruit Plants –  Apple Pink Lady trees near me – Malus Pink Lady