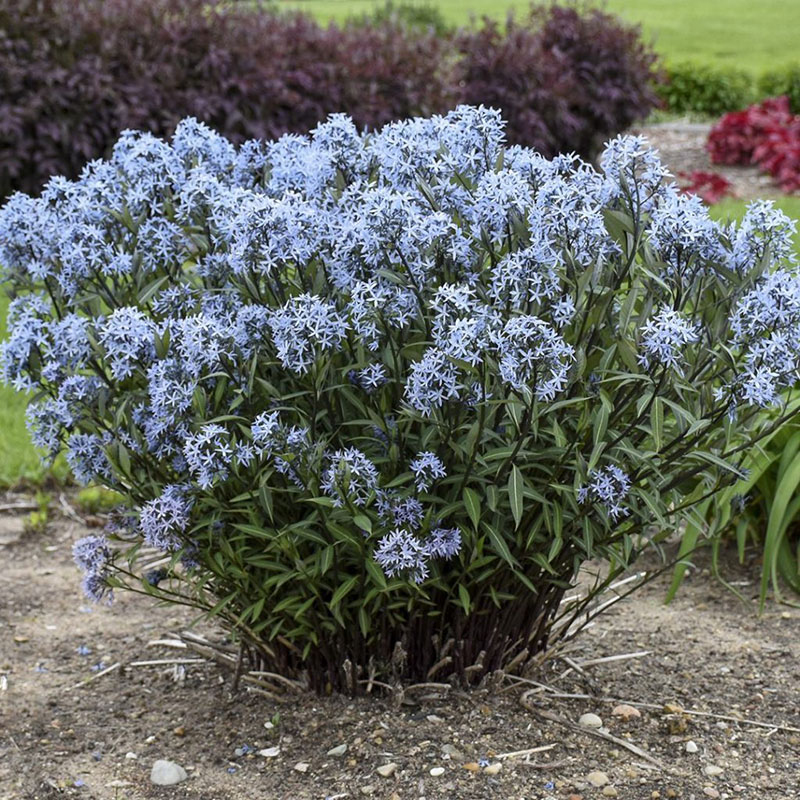 These perennials are native to North America and were given the common name 'blue star' because of their star shaped flowers.
They are compact flowers blooming May through July. Foliage turns yellow in fall.
Height: 24″ – 36″
Width: 36″ – 48″
Watering and soil: Moist well drained soil.
Exposure: Full sun.
Varieties: Tabernaemontana
Image: Amsonia tabernaemontana 'Storm Cloud'
Category: Sun Perennials – Sun Plants – Sunny Plants – Amsonia near me – Blue Star