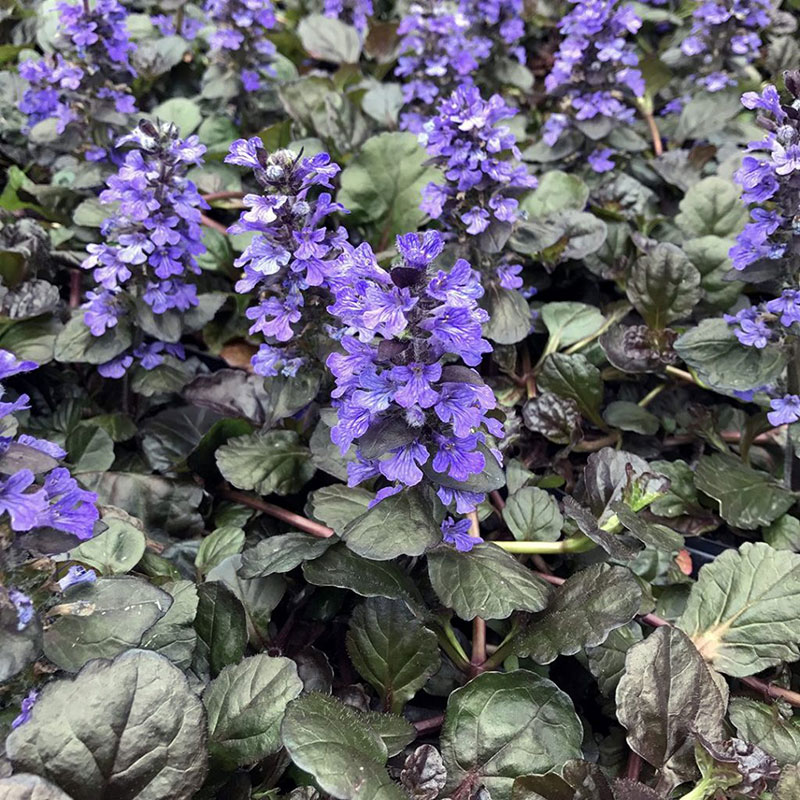 A distinctive low growing perennial with beautiful scalloped purple hue leaves. Their purple flowers blend perfectly.
They are herbaceous plants that grow vigorously and flower in spring from April through May. They spread by stolons (underground runners) and might need to be controlled.
Height: 3″ – 6″
Width: 18″ – 24″
Watering and soil: Moist well drained soil.
Exposure: Full sun to part shade.
Varieties: Black Scallop, Burgundy Glow.
Image: Black Scallop Bugleweed
Category: Sun Perennials – Sun Plants – Sunny Plants – Ajuga near me – Bugleweed Mint