agastache
Hyssop – Hummingbird Mint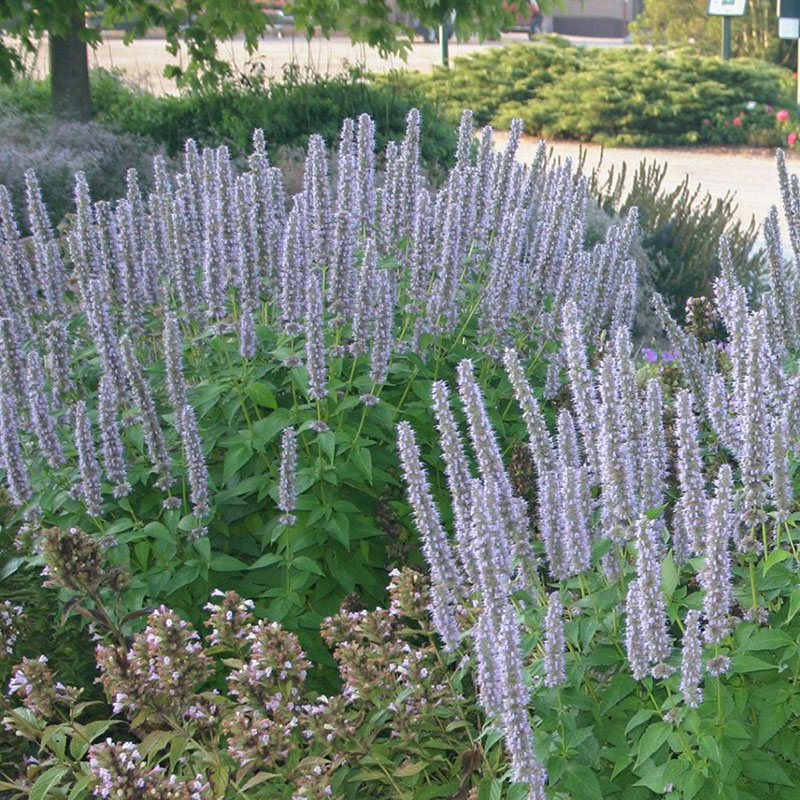 Agastache is an upright growing perennial with distinctive spike blooms – flowering from summer through fall. They are drought tolerant and require little maintenance. They make excellent cut flowers.
They are ideal for mass plantings. Bees, butterflies and hummingbirds love them.
Height: 24″ – 36″
Width: 18″ – 24″
Watering and soil: Dry soil once established.
Exposure: Full sun is best.
Varieties: Black Adder, Little Adder, Rosie Posie, Peachie Keen.
Category: Sun Perennials – Sun Plants – Sunny Plants – Hyssop near me – Agastache Humminbird Mint