betula nigra 'shiloh splash'
River Birch 'Shiloh Splash'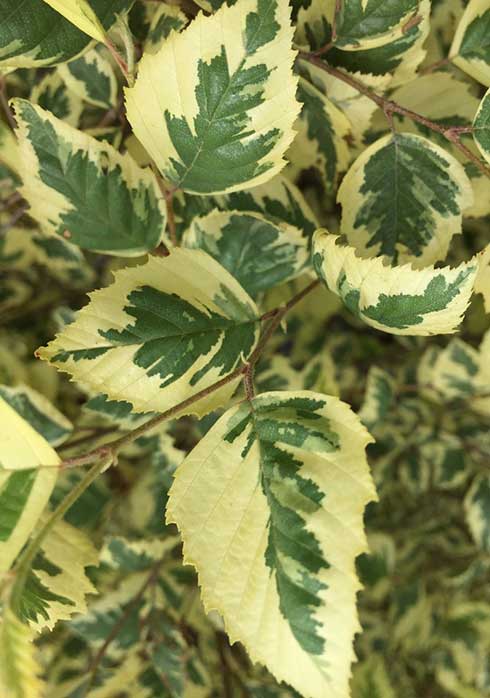 This River Birch Shiloh Splash is a real standout with its small creamy white variegated leaves – Add to that it's exfoliating bark, it's a real winner. It's a low maintenance tree, perfect for small yards as a focal point.
Make sure to water them when it's very dry and cover the root zone with mulch.
Height: 25′ – 30′
Width: 12′ – 15′
Exposure: Full sun.
Fruit / Flower: Nutlett / catkins.
Fall Color: Yellow.
Water: These trees need a damp soil. During dry periods water deeply up to 3 hours per week if planted in a dry spot.
Fertilizer: Use a general fertilizer once a year just before new growth.
Pruning: Prune in late fall. Avoid early spring pruning while the sap is running. Prune lightly.
Category: Trees – River Birch Shiloh Splash near me – Betula Nigra